SHRIMPWITCH - Eggs Eggs Eggs 7"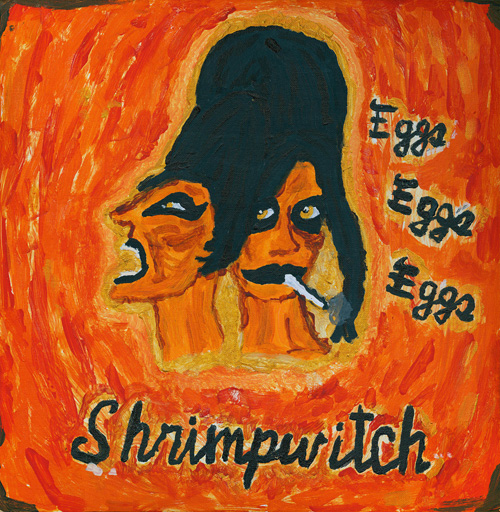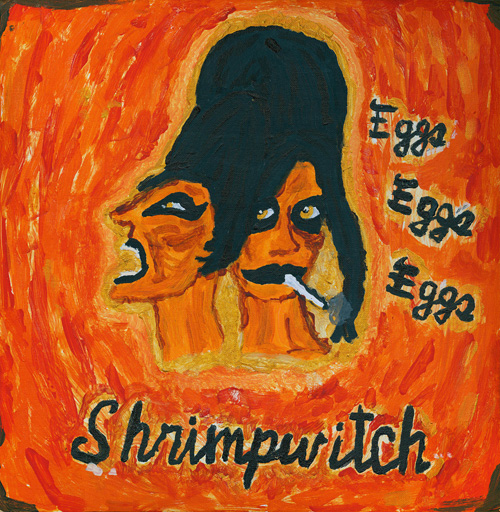 sold out
SHRIMPWITCH - Eggs Eggs Eggs 7"
WE ISSUE ORDERS EVERY MONDAY
From deep down in Melbourne's rock pool, crustacean-sensations, Shrimpwitch have emerged from the waves to blow landlubbers away with their debut shrimp-charged garage punk and mock-rock EP, Eggs Eggs Eggs, out May 5 on Hysterical Records.
The fabulous two-piece, Georgi Goonsack and Kim Prawn, are the first release from the Hysterical Records label. Their ferociously raw and high-energy rock and roll performances explore the hardness and softness of the Shrimpwitch shell with uproarious banter, rock outfits and humour.
Eggs Eggs Eggs is an unrelenting tour de force, echoing early 80s new-wave, garage punk and pop-culture. It's a fifteen-minute party featuring the kind of filth and fabulousness you'd expect from a work inspired by the band's favourite trash filmmaker, John Waters.
The opening cut to this tasty shrimp cocktail comes in the form of, "Smokey Business", an emotional garage-banger with a morose rock and roll surf tone, while "Egg Paranoia" is where the EP gets it's name. Further along the EP, "Lust For A Kick" encapsulates the rock ferocity that we've come to love about the notorious duo; Kim Prawn, delivering wicked solos and crunchy riffs on her black sparkly guitar, Ursula while partner-in-crime Georgi Goonsack screams menacingly and thunders on the drums, favouring crashes and non-stop kick for a fast and ominous rhythm. Georgi Goonsack notes it's "a lustful, boozy, hedonistic tale of pleasure and pain", before closing out the EP with short sharp anthem, "Minimum Chips;" where chips could mean 'cash'.
Recorded in a day, by Paul Maybury (The Pink Tiles, Wet Lips) at A Secret Location Sound Recorders, Eggs Eggs Eggs embodies the latest wave of Melbourne's fierce, garage scene, rich with experience and emotion.
Track List:
1. Smokey Business / 2. Minimum Chips / 3. Lust For A Kick / 4. Eggs